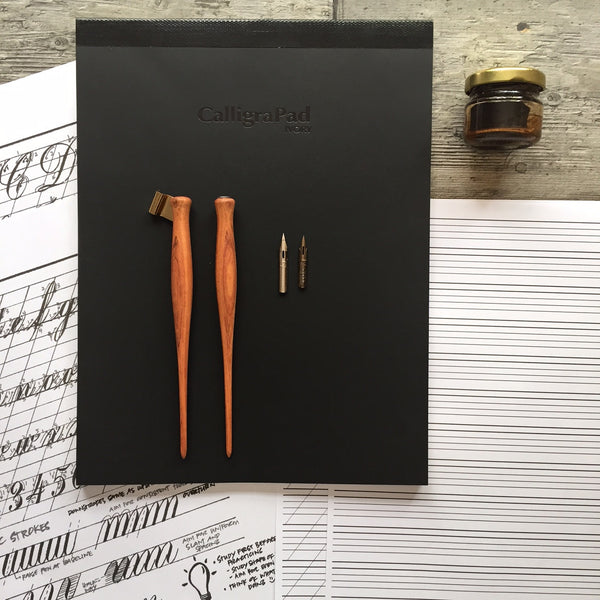 TCA Workshop Bundle
The TCA workshop bundle is designed for those who would like to offer the proper tools in pointed pen calligraphy for students.  Priced affordably to help those who are just starting their journey in pointed pen calligraphy to have the proper tools to start it good by starting it right.
1 workshop bundle comes with:
1 Zan-zan holder 
1 Calligrapad (80 sheets of smooth bleed-proof calligraphy paper)
1 Walnut Ink
2 Nibs (1 stiff nib and 1 flexible nib)
Zan-zan holder is Zanerian-inspired made from Bayong (Bayur) wood fitted with brass metal flange.
Brass metal flange

Approximately 6 inches long and weighs 10 grams 

The Curious Foot - more details at the Blog

3/8 inch (10mm) neck grip
Widest part of the body is 4/8 inches 
The flange can fit most G nibs but you can fit with a smaller nib with some adjustment using a round nose plier.
Only Php1,500 or USD37.50 per bundle.  Minimum of 20 bundles.  Php30,000 or USD750.00
Zan-zan is also available in straight if you have left-handed students.  Pls add a note to your order if you have orders of Zan-zan straight.