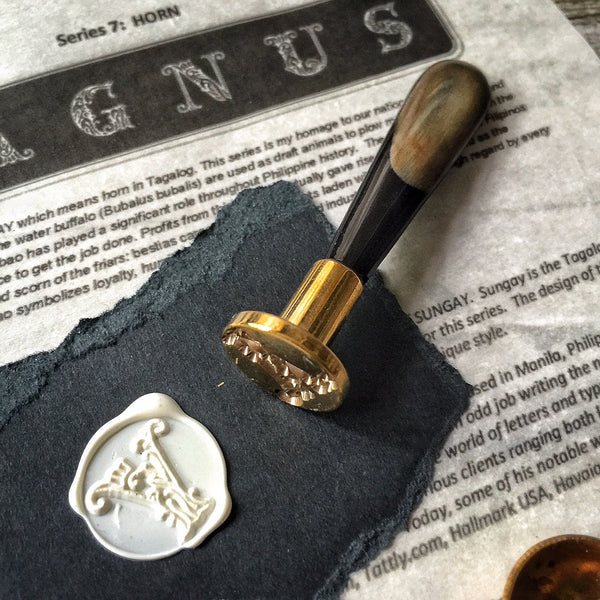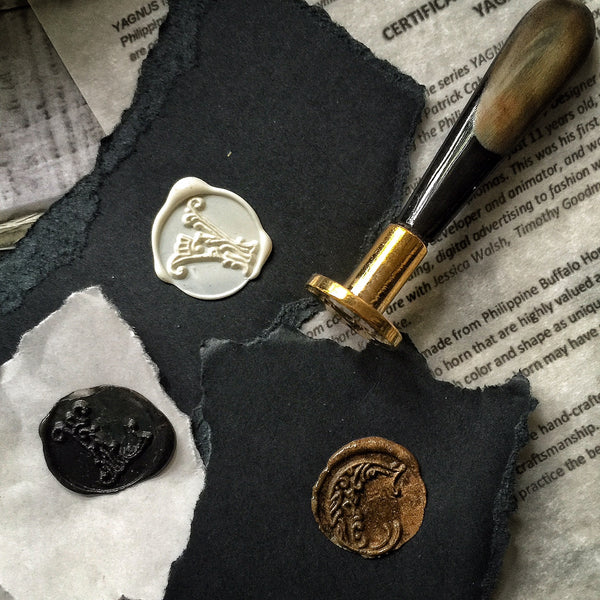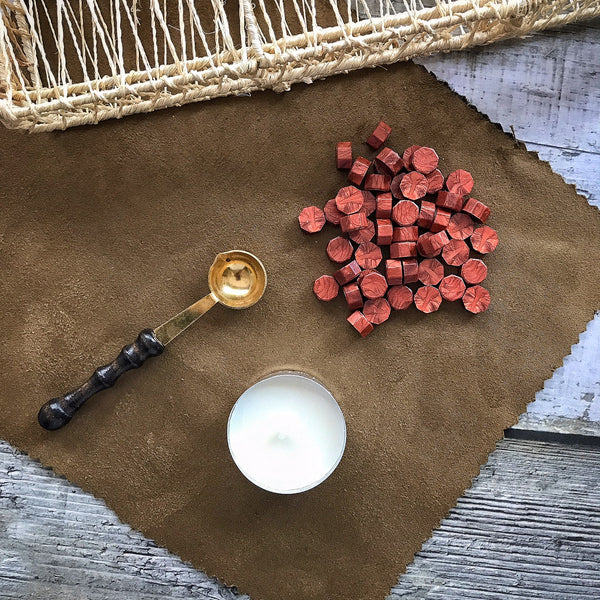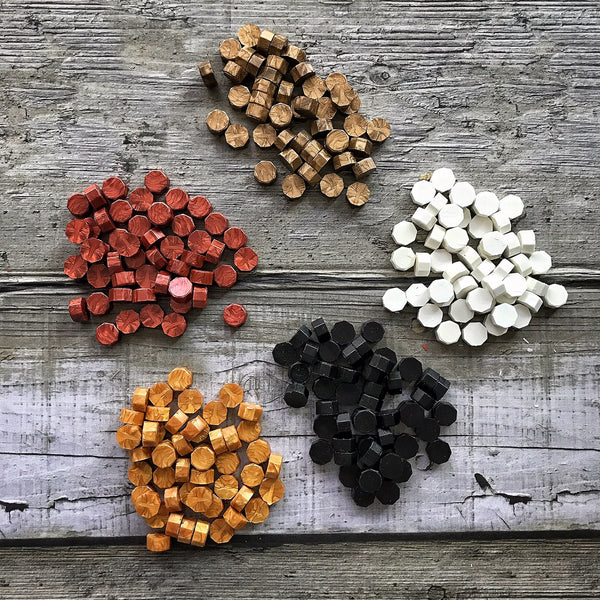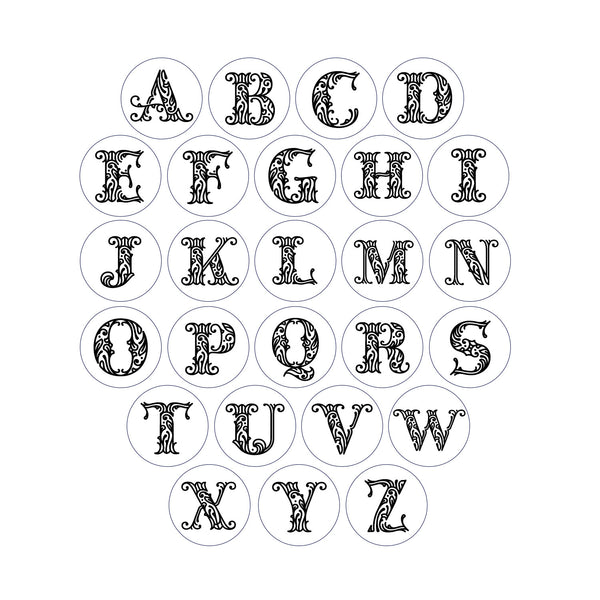 Yagnus
Yagnus is a hand-made customized wax seal made from Philippine Buffalo Horn.
Made from Philippine Buffalo Horn

 and brass.

Approximately 6cm (2.5 inches) tall  

17mm diameter seal

Includes 50pcs of wax beads; your choice of black, white, red, copper, or gold wax beads

Each bead measures approximately 0.9 x 0.9 x 0.5 cm; 1 bead can make 1 seal
Set includes 1 vintage brass spoon and 1 tea light candle
Choose a letter from A to Z.  Please indicate at checkout the letter of your choice for the seal.
Customization lead time 21 business days 
The material comes from domestic Philippine buffalo horn that are highly valued and are not dispatched only for their bones or horns.  Each horn is one-of-a-kind, with color and shape as unique as a fingerprint!   The variations in their shapes and colors can only be made by nature; thus a horn may have natural blemishes and skewing which will not affect its functionality but does verify its authenticity.  
Please make a note at checkout your choice of wax bead color.  

We will ship to you a random color if you do not indicate your choice.

Php4,000 or USD100
Custom Design: (additional Php500 or Usd12.50). Customization lead time is 21 business days.
You can have your own design engraved on the seal.  Please follow these artwork specifications:
Black and White Line Art (black areas will be engraved
Black is raised part ; White is flat part
6X6" Printable file (300dpi Minimum size)
No shadings or color 
No 3-dimensional art
File format: .ai, .eps, .pdf preferred or jpeg. No Word files please.
We can't make photographic designs, only vector designs
Please email your artwork to thecuriousartisan@gmail.com and indicate the order number.
▶▶▶ INSTRUCTION:
Melt the wax beads using metal spoon

Drop enough wax on your preferred surface (paper, glass, ceramics, etc)
Now press your seal gently into the wax, and hold for 2 - 3 seconds, then remove the seal carefully
This wax seal is fittingly named after the series YAGNUS, which is the reverse of SUNGAY.  Sungay is the Tagalog term for horn.  I have commissioned Patrick Cabral to design a font exclusively for this series.  The design of the font is inspired by the qualities of the Philippine Buffalo coupled with Patrick's unique style.
Patrick Cabral a.k.a. darkgravity is a Multi-disciplinary Designer and Type Artist based in Manila, Philippines.  His love for calligraphy started when he was just 11 years old, when he took an odd job writing the names of graduating students' high school diplomas. This was his first foray into the world of letters and typography.  He began his career as a web developer and animator, and worked for various clients ranging both local and abroad, from corporate branding, digital advertising to fashion websites.  Today, some of his notable works and collaborations are with Jessica Walsh,  Timothy Goodman, Tattly.com, Hallmark USA, Havaianas, Graphika Manila, and Zig Kuretake.